This article is part of our Rounding Third series.
It's often said that the ideal time to ski is after a snow fall, before ice and tracks are formed - often termed, at least as I've heard it, as "fresh powder." When I participated in the RotoWire Online Championship "Beat Jeff Erickson" NFBC draft on Thursday night, I drafted in the fantasy baseball equivalent of fresh powder. Prior to Thursday, there were only three public NFBC drafts since June 1, and only one of those was an Online Championship. So while we still have ADP data from the spring, this sprint season provides a set of unique challenges and many of those ADP data points do not apply.
Here are the full draft results, I drafted sixth in this 12-team league.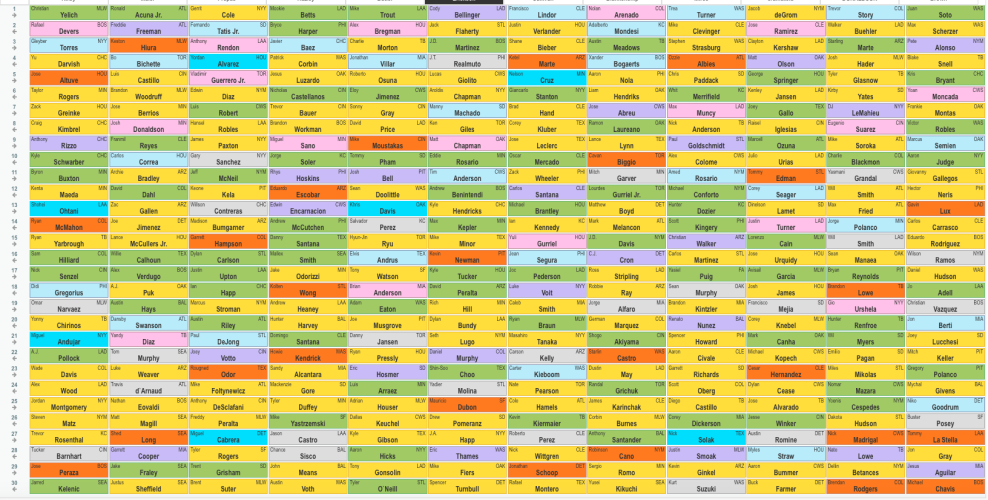 There's no third-round reversal, and I wanted to draft as early as possible, so I just set my KDS in order, 1-12. I didn't want to take Mike Trout in the first round due to the uncertainty of how much he'll play. Fortunately, that decision was made for me when Jenny Butler took him at 1.5.
1.6 - Cody Bellinger: I had decided ahead of time that I wanted, in this order, Bellinger, Mookie Betts or Gerrit Cole with this pick. If all three were gone, it would have been a tougher call to pass on Mike Trout, but I had committed to that, and I would have instead gone with either Francisco Lindor or Jacob deGrom. And added bonus for Bellinger is his dual