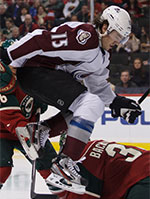 At RotoWire, it's our goal to make sure you draft a dominant team and we've created the tools and advice you need to do it. There's no need to go anywhere else, everything you need to win is here for you – all in one place and always up-to-date.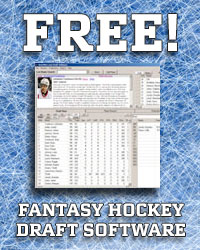 RotoWire's Fantasy Hockey Draft Software
allows you to input the results of your draft as it happens and make adjustments to your strategy on the fly. All of the RotoWire projections are included and automatically updated throughout the pre-season in a downloadable PC-based application you can take to your draft.
Latest Fantasy Hockey Articles
RotoWire Fantasy Hockey Columns
We put out a wide variety of content throughout preseason, the regular season, playoffs, and the offseason.
These are just a few of the fantasy hockey columns you can expect to read on regular basis throughout the season: